It's New Year and it means new you! New outfits, new look and new OOTD's: D It's the first thing that I did this month – I browse the internet and check what's trending and where to get it. It's time to declutter and remove those clothes, accessories, beauty products that you've never use last year, it's just eating a lot of space in your closet. Today, I want to share to you my latest online shop discovery …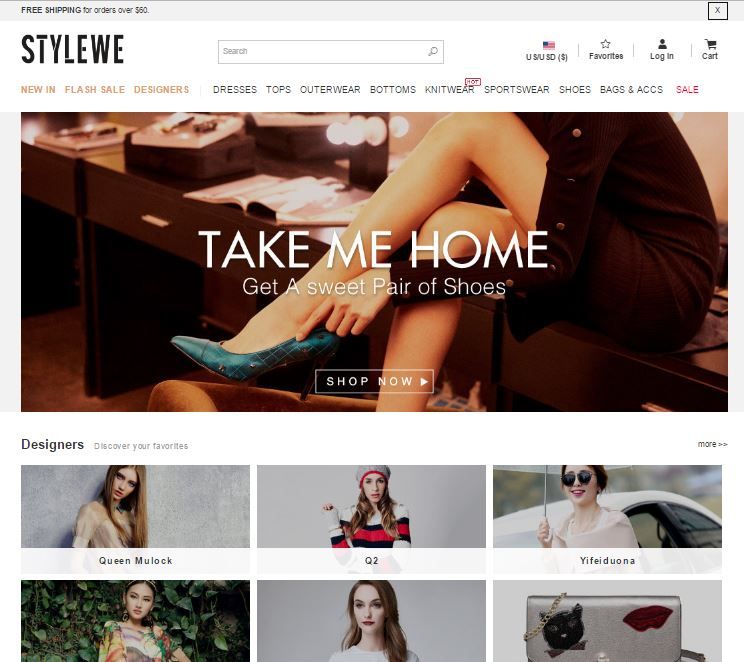 StyleWe is not your ordinary online shopping store; they feature independent fashion designers around the world to provide only the best for us. Expect high quality and exclusive fashion products from professional designers because they believe that we should truly enjoy designer at our fingertips. They offer varieties of head-turner dresses like maxi, sweater, mini, Holiday, work, party dresses. They even have a lot of outfits for plus-sizes. I can't stop browsing their Hoodies and Cropped tops. I also check out their bags and accessories and oh they have a lot of nice stuff at their site.
You'll also enjoy browsing their tops, outerwear, knitwear, sportswear, shoes, bags, accessories – Name it they have it! With so many affordable and high quality clothing, I am sure you'll have a hard time choosing what to buy. There's another one and it's called just fashion now, oh thanks to advanced technology, shopping is easier. It is so cool that I do not need to check out different sites and have many tabs in my laptop, they have everything and I am obsessed with their site.  Now I know what site to go to whenever I need new clothes or when I need to give a gift for someone special to me. I can totally relax at home while buying new clothes and accessories.
I can't take my eyes off of stylewe silk kimono it is so beautiful, I want to buy all! I remember when I'm in Japan I always get excited to dress up with a Kimono I feel so legit ha-ha. I love how this website has a community where you can read feedback, fashion details and tips. This is the first time I've seen one like their site and I'm so pleased they gave me a shortcut and a huge help to decide what to buy effortlessly. Good job!
Who says it's all about fashion only, hey beauty gurus you're covered! Enjoy reading informative articles like Top 12 best drugstore BB cream at their site and their latest recommendations is wonderful! You have to check them out today!
Prices range from under $50 to over $500 so what are you waiting for?!You can pay them using PayPal. What excites me the most is their International shipping; this is the best news for them as their family loves to shop. They will really turn the Fashion designers' dreams into reality. Check out their website and let me know in the comments below which of their products interests you?